The tech job market continues to reach new heights in the software, hardware and mechanical space. Triple Crown is still seeing a high demand for engineering consultants but there was a slight dip with job openings in the second quarter of 2022. The tech industry is still seeing a high demand for qualified candidates and clients are still heavily competing with one another. As a leader in providing talent solutions, we understand that it can be difficult to keep up with the ever-changing job market.
Here is a breakdown of our Q2 tech hiring and job trends.
Hiring Trends
We had a few holidays throughout the quarter leaving us with 63 business days from April – June. On average we saw our account management team helping clients with 13 new job openings per day which was the same as Q1. Throughout the quarter, we saw a slight decrease in job openings but overall we saw a 2.8% increase from April to June.
Job Openings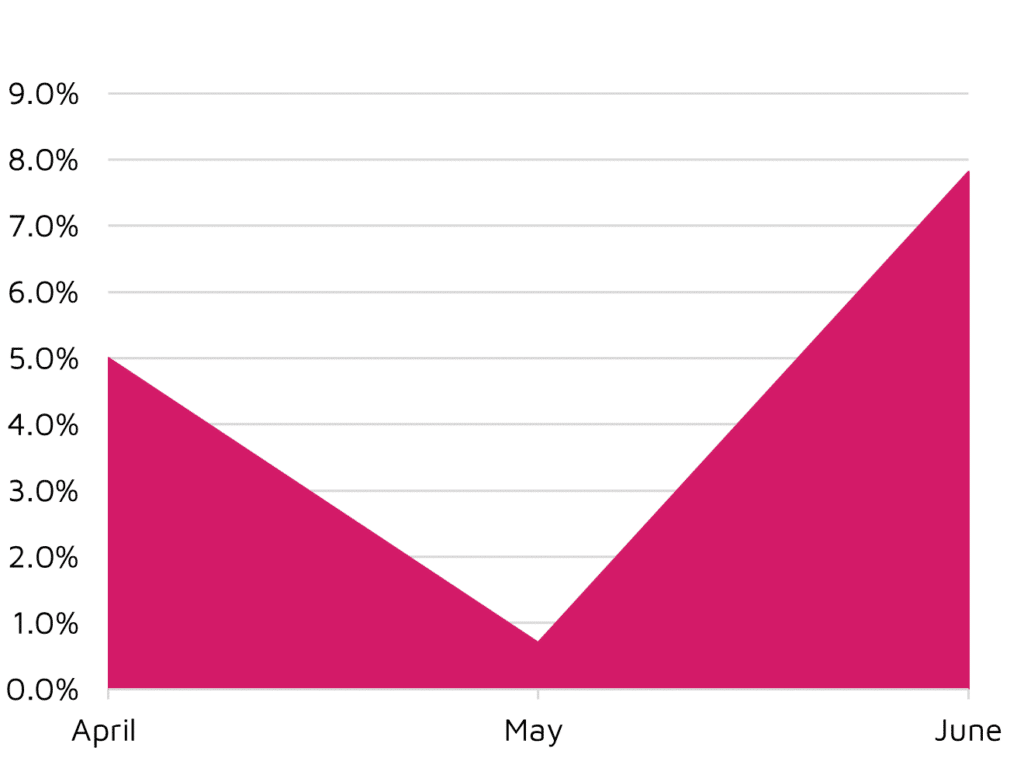 In the second quarter of 2022 embedded opportunities contributed 26% to the demand with specialized engineers coming in second contributing 23%, which is a three percent increase from last quarter. The specialized category consists of engineers who have a unique background or those who have hardware and software experience. Here are the job openings broken down by category along with the top ten skills that are most in demand.
Job Openings By Category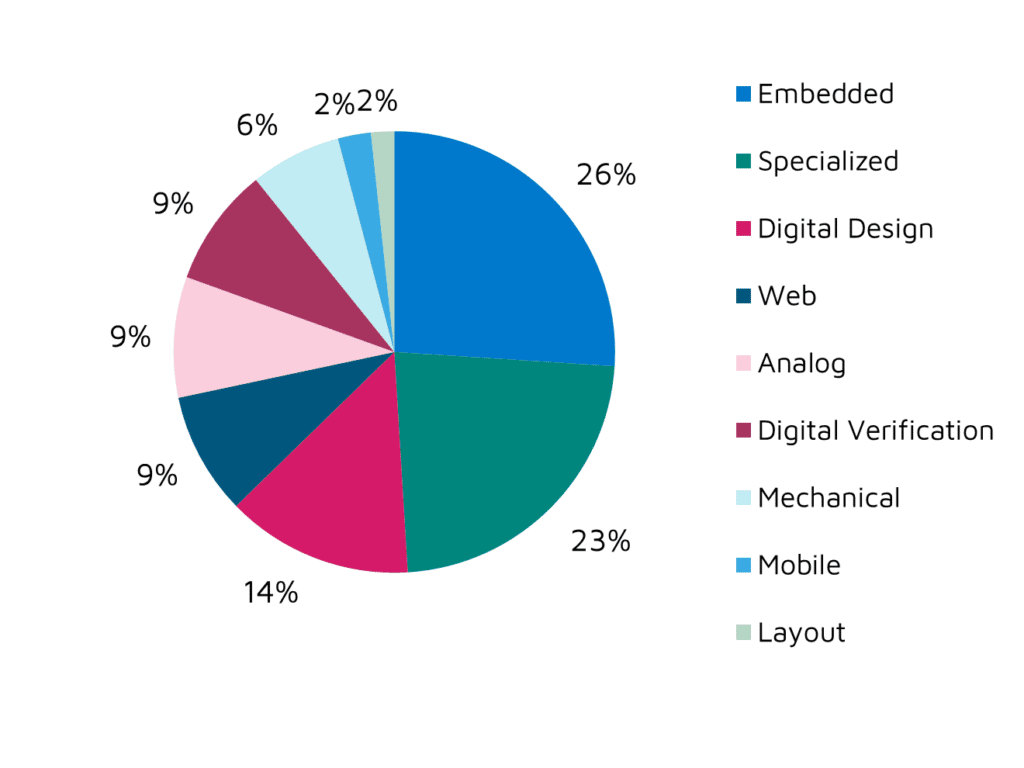 We are not surprised to see C++, Python and C at the top of list since these are critical programming languages for our embedded software engineers which are highest in demand. Technical Recruiting Lead, Ian Talty shares how Python Programming is continuing to grow across several emerging positions and industries. C++ remains at the top of the list with Python and C following behind.
Top 10 Skills In Demand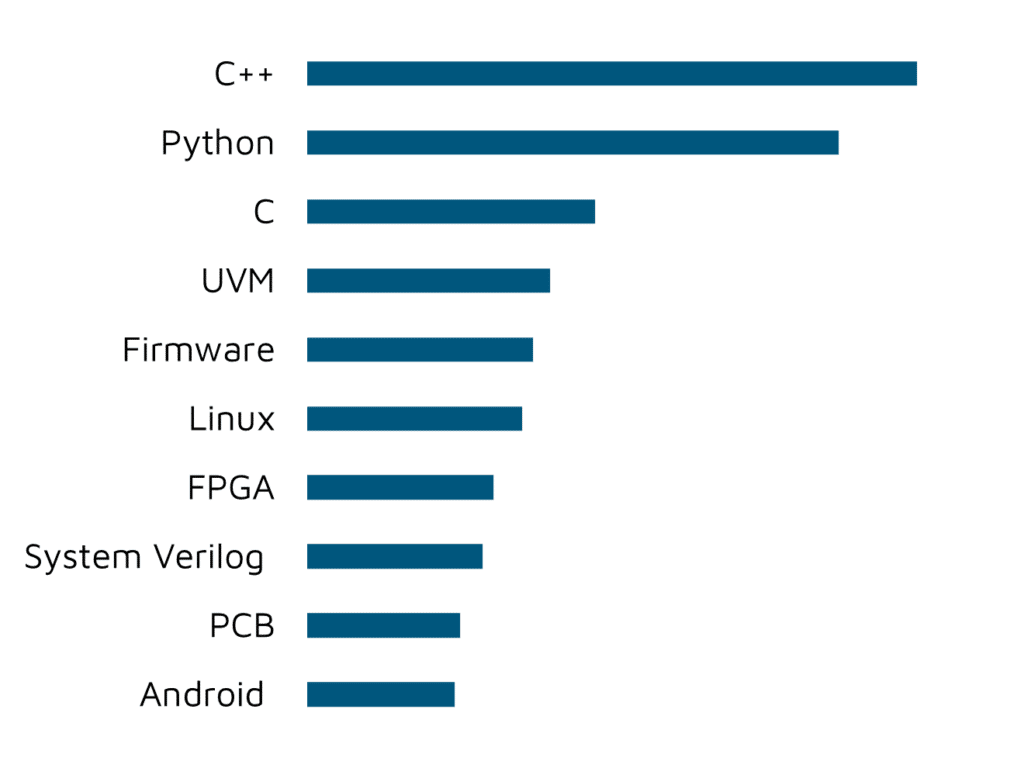 From Q1 2022 to Q2 2022 we saw an 8% increase in clients allowing candidates to work remote. We expect this trend to stay the same and possibly even rise. Remote work is still being heavily pursued and this data tells us that clients are responding to the preference in remote work. Overall candidates and clients are leaning towards a flexible and remote working schedule as the talent shortage adds to the demand and candidates remains difficult to find .
Offering Remote Work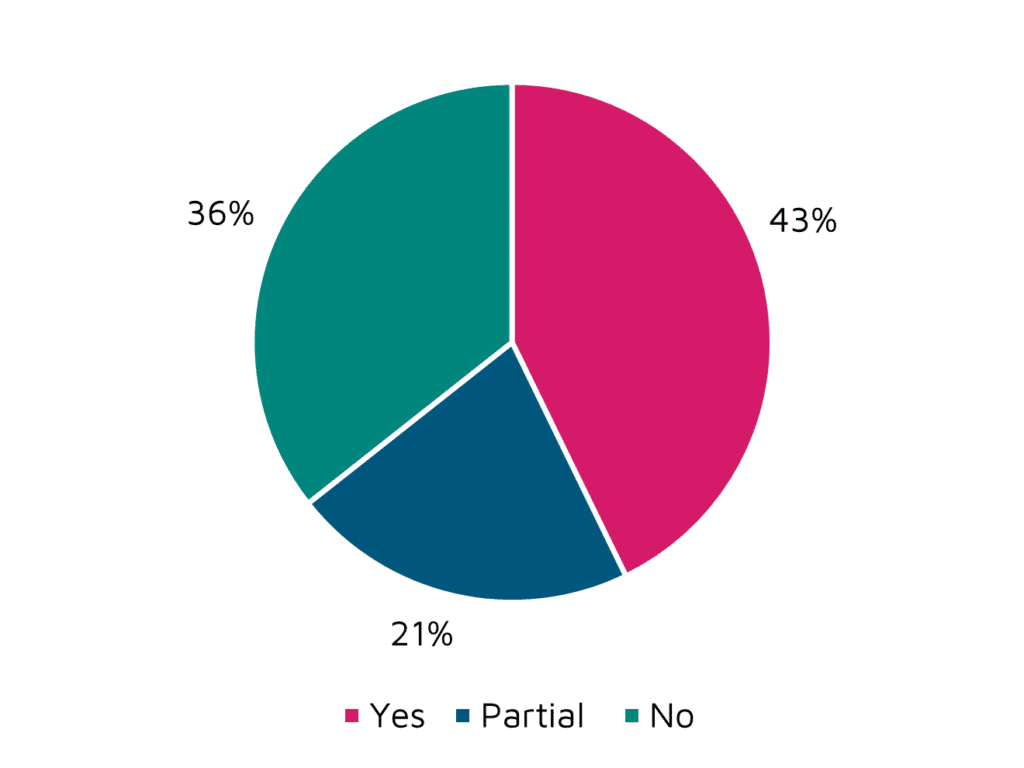 Stay Ahead Of Trends
Our Q2 2022 report provides insight on staffing and hiring trends in the software, hardware and mechanical engineering space. In Q3 we anticipate job openings increasing by 15% with embedded software, specialized, digital design and, digital verification being the most in demand categories. We also foresee that more clients will offer a flexible or remote working schedule to keep candidates satisfied. To stay a head of the trends, check out our blogs page where you can find insightful articles on career advice and hiring strategies. You can also be connected with a staff member today to learn more about our services.