Triple Crown is excited to announce that Meghan Yahner has been promoted to Recruiting Division Lead at our new office in Nashville, TN opening October 3rd. Meghan will oversee the Recruiting Division along with newly promoted Site Lead, Alexia Lussier.
Meghan Yahner began her career at Triple Crown in Phoenix, Arizona, in February of 2018. While embracing the unique culture of working in a team-based environment, Meghan was promoted to Recruiting Team Lead after a year and half with Triple Crown. Her eagerness to learn and strong leadership skills ultimately landed her the position of Recruiting Division Lead for the Phoenix office in 2021. This past year, Meghan has continued to succeed in her role by implementing new training and development for Triple Crown's Recruiting Team.
Born and raised in Arizona, Meghan graduated from Arizona State University in 2017 with her degree in Marketing and Integrated Digital Communications. "This was my first real job after graduation. I received a message on LinkedIn from Triple Crown about a recruiting job, a position I was unfamiliar with at the time." Megan says. "I later spoke with the manager, and I instantly became interested because I realized that building relationships with people is something that I'm good at."
Meghan is proud to be a part of an organization with unlimited opportunity to succeed through teamwork and collaboration. Meghan will be working alongside Site Lead, Alexia Lussier and is excited to be with a hard-working and inspirational leader that will allow her to focus on making the Nashville office a successful branch. Meghan's goal is to utilize the leadership skills she has learned at Triple Crown to build people from the ground up not only for her team but everyone in her office.
Meghan plans to bring on hard working and passionate individuals to train and develop at Triple Crown. If you are interested in learning more about our career opportunities in Nashville, please contact Meghan Yahner below.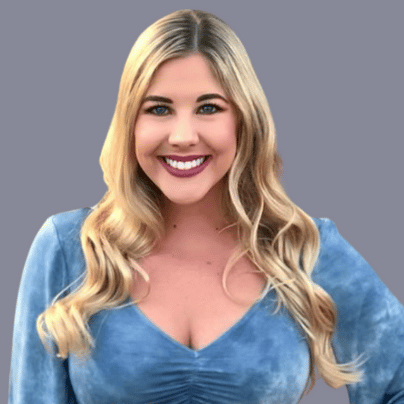 ---
About Triple Crown Consulting
Triple Crown is a leading provider of software, hardware, and mechanical engineering talent. Our candidate centric business model allows our team to provide instant solutions to your most in demand hiring needs. We are highly focused on fostering relationships and providing the best experience for our clients and candidates.
Business and technology teams from Fortune 500 enterprises to emerging startups, rely on our ability to rapidly place the Developers, Architects, Coders, Analysts, and Designers who engineer digital transformation and growth.