Not All Slaps on the Back Are Created Equally
Many business leaders will tell you that the best part of the job is getting the chance to recognize growth and achievement in your employees. For me, it's definitely true. First, their successes on the job mean that our business is growing and profiting. They sell more, we profit more. They recruit more tech talent, and our talent pool grows stronger and faster than our competition. It's gratifying to see the investments we've made in our employees pay out in bottom-line growth.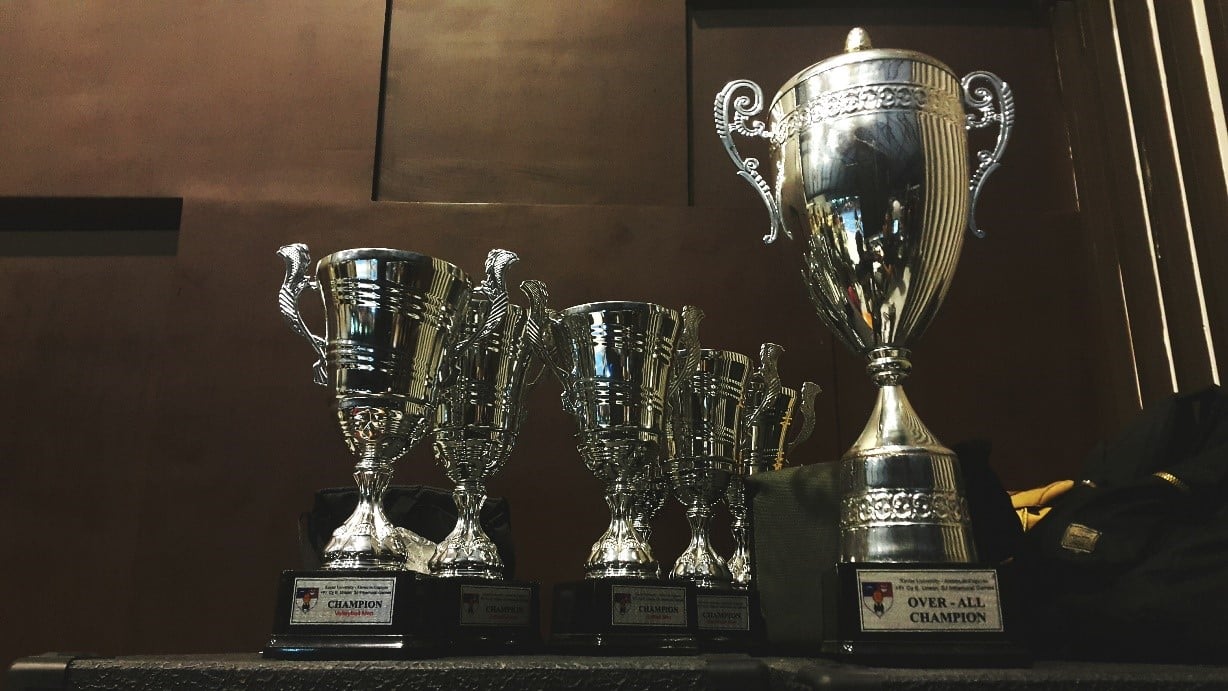 Of equal importance, I want our employees to advance. As someone who is driven to achieve professionally and financially, I want the very same results for every person Triple Crown employs. We recruit people who like to compete and win. They deserve to be rewarded for exceptional work and commitment. Employee recognition is one important way of shining a big light on those who go above and beyond, rewarding them with attention, accolades and incentives.
1. Recognize the Right Stuff, Remove Fluff
People contribute to organizations in many ways. But, when it comes to recognizing sales and business efforts, it's the numbers that have the most impact. I have seen managers with the best intentions turn employee recognition programs into bulky communication and training vehicles. Suddenly things like birthdays and operational updates are filling up space in programs focused on the efforts it takes to generate new sales and more business. It dilutes the message and the impact of the recognition program.
My advice is to keep recognition programs simple and pure. Determine what business growth efforts will be measured and recognized (such as new meetings set, new meetings/pitches completed, new business won, etc.) and find other ways to communicate company news and learning. Fluffier messages like general announcements and communications have their place in company communications and are important, but it shouldn't be within an employee recognition program. It blurs lines and focus.
2. Go Small All the Time
Little daily efforts—cold colds, emails, sales pitches, lead sharing—have a big impact on the overall success of a sales organization. That's why I believe strongly in putting small, focused recognition programs to work all of the time. From short-term sales contests to team-wide emails recognizing top performers every week, small and steady recognition efforts do a lot to motivate sales teams on a daily basis.
The big impact of these small efforts comes from the fact that they are managed by senior company leaders. My sales teams know I am paying close attention because every Friday I send out an email recognizing our top performers. I design short sales contests with fun rewards to power up momentum but also remind them of how much their hard work influences the success of the business.
3. Go Big from Time to Time
In addition to the steady roll of small recognition efforts and contests, it's also important to give high performers big targets to aim for. Exclusive company rewards that only the best-of-the-best will attain are key to keeping top performers engaged and on staff. For some businesses that might be earning an elite sales status (platinum performer, diamond elite, etc.) that rewards them with a healthy bonus and/or an amazing prize of some kind.
For Triple Crown, one of our big annual recognition efforts is a company trip. Our topmost top performers get to leave work behind and bring their significant other or friend/family member to a four- or five-day adventure full of fun and celebration. It's an elite club of excellence and everyone wants to join in the fun.
4. Gamify
We recently embraced digital gamification in our sales reporting and recognition and let me say this: it works. In fact, it's always worked. I have been making sales into one kind of game or another since I began managing sales teams. Everyone wants to win and when sales are framed as a simple competition most people respond with enthusiasm and competitiveness.
Now digital technologies make leader boards easier than ever to display and share. Big screens keep top performers in focus and offer fun ways (music, animations, etc.) to celebrate successes. It's good old sales recognition best practices, optimized, digitized and gamified for today. Taken it one step further, each member of our sales/recruitment team has their own theme song. When they deliver a deal, the entire company is notified as their song is blasted companywide on video/sound systems.
5. Be Consistent, Be Accountable
I have learned that if I expect consistently high performance for my highly competitive sales team, I need to report, recognize and celebrate high performance with equal consistency. If I slip behind in giving updates or overlook a big win, I know I will be called out for that miss, and I love it.
It happened recently when the end of one of our what I would call sprint sales contests, I didn't report the stellar performance of Ian Talty, one of our talented Senior Technical Recruiters from our Portsmouth, New Hampshire office. I was immediately called out by the VP of his region for the oversight. The quick reaction to my oversight was 100% affirming to me that employee recognition matters for our team. Not only did I get the chance to recognize Ian properly, Ian was reminded that his team is watching out for him and they respect his achievements. High performance is never overlooked at Triple Crown even if I slip up, and that tells me our team is dialed in.
You might say from all this that successful employee recognition efforts never end. I would say, if you're doing it right, that's exactly how it should be. Great performance drives high praise and rewards and high praise and rewards motivate and inspire more great performances. It's a circle of virtue and big earnings. And who would want to take a break from that?